New Zealand Chinese Language Week
By Amanda Scott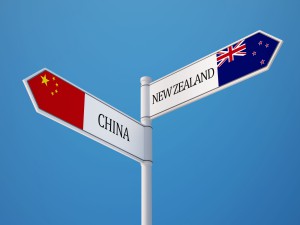 Chinese Language Week is underway in Hamilton, New Zealand.  The initiative was launched to create awareness of the Chinese language and culture. It will also provide insights on business and social etiquettes.
The week will be both educational and fun. A talent show this past Saturday started off the events of Chinese Language Week.  There will also be introductory Mandarin language lessons available at Waikato Institute of Education. Other activities include China-inspired crafts, Traditional Chinese music, and a Chinese film night. There is also a Chinese performing arts troupe that will perform Thursday September 10th to a sold-out audience. Children were not excluded either; Mandarin classes for kids will be offered this coming Saturday.
According to the 2013 Census approximately 52,000 people in New Zealand speak some form of Northern Chinese language, which includes Mandarin. Mandarin is not the leading Chinese language spoken by New Zealanders however, other dialects such as Cantonese are more popular.
The New Zealand Chinese Language Week (NZCLW) was introduced at the New Zealand China Friendship Society in May 2014. It is the hope of the Trustees of NZCLW that in the years to come a full calendar of events will develop. The week was designed not only to promote Chinese language learning, but also for the people of New Zealand to maintain good working relationships with China through acceptance of Chinese culture.
Free online learning resources are available via the official NZCLW website. For additional information on New Zealand Chinese Language Week see: http://nzclw.com