Travel to China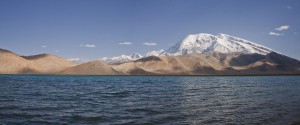 Things to know before you travel to China:
Cash is king. While most of large restaurants and hotels except credit cards, many businesses require payment in cash.
Currency exchange is a must. China only recognizes its own currency, the yuan.
Don't tip in China. While most Americans would think it rude not to leave a tip, the Chinese don't tip and aren't expecting you to either.
The tap water is not drinkable. Bottled water should be readily available for purchase.
Bring toilet paper with you. While out and about many bathroom facilities in China will not provide toilet paper, so it's best to be prepared.
Utilize public transportation. China's G-trains are affordable and fast.
Real Chinese food isn't what you will find in restaurants across the U.S. Don't go looking for sweet and sour chicken and egg rolls, typical Chinese dishes are more simplistic.
Expect to have less personal space. Chinese cities are often crowded and it isn't uncommon to be shoved or jostled around.
Explore beyond the big city. China has a lot to offer, including some natural beauties, like the Karakul Lake.