Pingyao Ancient City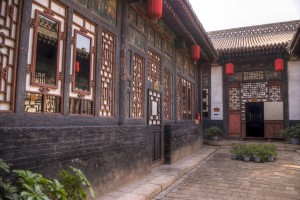 By Amanda Scott
Many tourists flock to the Great Wall every year. Known as the "Long Wall of Ten Thousand Li" in China, the Great Wall at over 20,000 km long is the world's largest military structure. At that size it is no surprise that it draws such a crowd, but for those really looking to discover ancient Chinese life, travelers should head southwest from Beijing to Pingyao.
Just a four hour train ride from Beijing, Pingyao Ancient City is as close as you can get to being able to experience the eras of the Ming and Qing dynasties. The city, which dates as far back as 1368, still has 400 original courtyard buildings intact. The buildings form a 6 km wall around Pingyao. Back in the 19th and 20th centuries Pingyao was the center of China's banking industry and its existing architecture is evidence of the city's wealth.
Local hotels are fitted with ancient decor in the Ming and Qing style. The Yide Hotel is among the most popular. It is a renovated courtyard house that is within walking distance to the city center where tourists can find everything from small specialty shops with souvenirs to supermarkets where travelers can pick up any forgotten necessities.
Restaurants are abundant in the ancient city. Beef and yam is a popular cuisine found in most any restaurant, along with many types of noodles. Nightlife, while not like major Chinese cities, is available in the form of late night bars. Tourists can also take in folk cultural performances that show local history and culture.
Pingyao Ancient City is a good choice for travelers who enjoy history and want to get away from the major tourist cities of China.